Image Library
A selection of unrestricted high resolution images from LACMA's collection.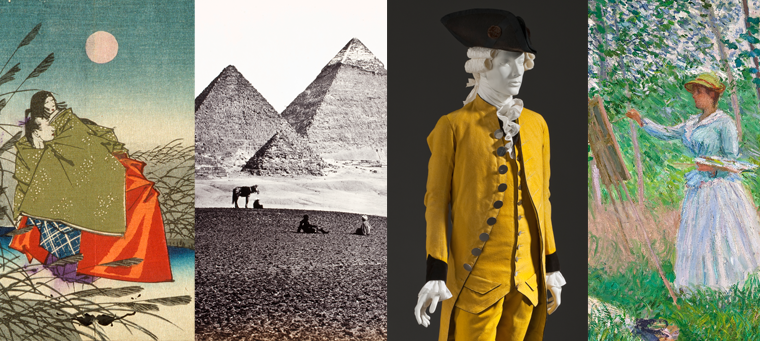 We recently redesigned our website, to incorporate more than 20,000 high quality downloadable images of artworks from our encyclopedic collection which we believe to be in the public domain—available without restriction, free of charge.* From ancient sculpture to Impressionist masters, from scroll paintings to Mesoamerican pottery, we hope these works of art will inform and inspire.
To find downloadable images, visit our collections database. Search by any criteria. On the search results page, at the top right, you will see an option that says "select only results with unrestricted images." Check this box to filter for results for which we offer a high quality downloadable image. Navigate to a particular artwork, and you will see a "download" option immediately below the image that will deliver the image to your desktop. 
Our library of downloadable images represents our commitment to making the breadth and depth of the museum's collection broadly accessible online and to the widest possible audience. LACMA plans to continue adding to this library over time.
*Please see our Terms & Conditions for attribution and other terms that we ask all image library users to honor.